ArtIsTaille - Art Residency
The aim of the initiative, which in its name refers to the values of Tállya, established centuries ago, is to link and bring – art, life, culture and artists to this village of around 1800 inhabitants.
Its origins date back to 1990, when the Central European Artists' Association was officially established at the beginning of the regime change, but it had in fact already begun its linking activities between the countries of the region before then. The Central European Artists' Colony and Free School was attended by Hungarian artists from Hungary, from beyond the borders, artists from national and ethnic minorities, and artists from Central and Eastern European countries. As then, so today the aim of the programme and of the NGO behind it, the Tállyáért Association, is to create networks, promote culture, exchange experiences and create value.
Tállya
Since 2022, Tokaj-Hegyalja has been a UNESCO World Heritage Site as a historic wine region and cultural landscape with unique soil, microclimate and winemaking characteristics. Tállya is located in the geometrical centre of Europe, above the most extensive cellar maze of the wine region.
The Rákóczi family once played a decisive role in establishing the centuries-old wine-growing, architectural and spiritual heritage of this sleepy little village. This was also the place where Lajos Kossuth was baptised, where the violinist János Lavotta lived, and where Kálmán Mikszáth modelled the characters of his novel "A Strange Marriage" on the people who lived here.  In addition to wine-making, the traditional crafts of the village include barrel-making and gentleman's embroidery.
Tállya is also known for its excellent wineries, accommodation and gastronomic experiences. And of course the arts.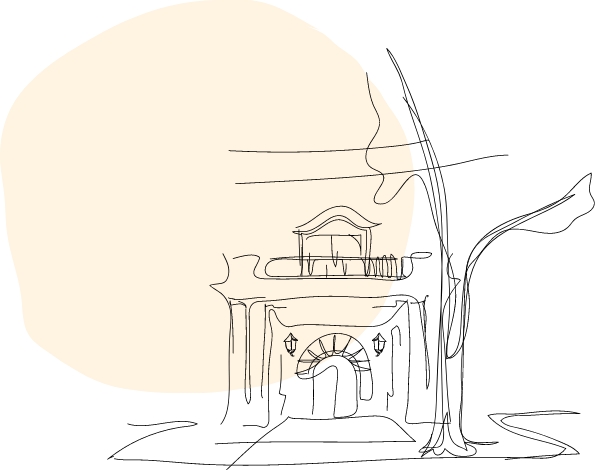 Mailloth-kastély
Many people associate the iconic building of Tállya with the Rákóczi family, others believe that the castle was built only after the confiscation of the family's estates in the 1720s – thorough historical research and wall excavations are still to be done. What is certain, however, is that it has been the home of the Central European Artists' Colony since the change of regime and numerous renovations, and since then it has been dedicated to hosting culture and presenting the values of the region. Today it is an important building for the ArtIsTaille Art Residency.
MŰVÉSZTELEP
A művészeti életben elismert, rendszeresen publikáló művészeknek, akik részei a kortárs diskurzusnak vagy szakirányú felsőoktatási tanulmányaikat folytatják.
Jelentkezés
MŰVÉSZEK, AKIK NÁLUNK JÁRTAK
Táborok minden olyan érdeklődőnek, aki szeretne belelátni az alkotás folyamatába illetve belekóstolni a tokaji borok és gasztronómia világába.
Jelentkezés